Mark your calendars because Queen and Adam Lambert have just announced they will tour Australia next year.
The iconic band will rock stadiums around the country from February 2020 when they bring their The Rhapsody Tour down under. And if the success ofBohemian Rhapsody is anything to go by — the Oscar-winning biopic about the band earned $55 million in the Aussie box office — then the tour will be a smash. "We are ready for Australia and raring to get back with our new show," 69-year-old drummer Roger Taylor said in a statement from the band.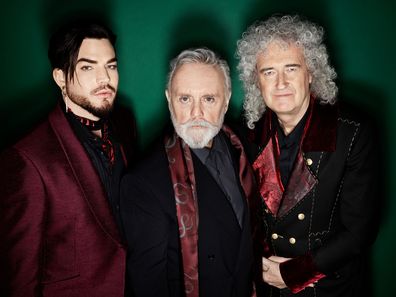 The last time Queen toured Down Under was in 2018, with American Idol alum Lambert filling the shoes of late frontman Freddie Mercury, who died in 1991. Lambert, 37, first joined the group in 2009 and has now performed in almost 200 shows for the band. He also sang with the band when they opened the Oscars earlier this year.
"We have a brand-new visual spectacle that will reframe these iconic songs and we are excited to reveal the show to Australian fans!" said Lambert, who has been embraced by both old and new fans worldwide.
The success of the film and injection of Lambert has no doubt sparked a renewed interest in Queen's music from both old and new fans. Currently, the band has three albums in the ARIA top 10, and the movie has topped the cinema box office around the world, raking in a staggering US$900 million.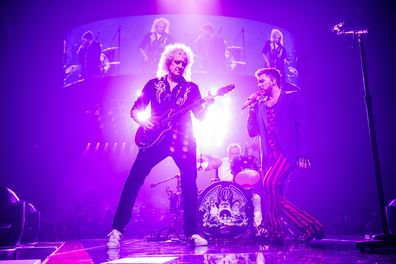 "This is a great opportunity. Our last tour featured our most ambitious production ever and got us our best notices ever," added guitarist Brian May, 71. "So we decided to rip it apart and get even more ambitious! Watch out, Australia!"
Tickets for The Rhapsody Tour go on sale April 15. Visit www.queenonline.comand www.tegdainty.com for more information.